Fighting the ongoing battle against poor wine choices, the Aussie Wine Guy brings its readers daily updates on new wines coming out of Australia. There reviews and testings cater both wine enthusiasts and newbies who are just looking for a quality wine for their next dinner party. Beyond simple wine reviews, the Aussie Wine guy website also looks at food pairings and wine accessories to improve your experience. Recently, the Aussie Wine Guy made the leap into the app market by using IdeaNotion's IdeaPress to turn their WordPress website into an app for the Windows store! We got a chance to talk with them about their experience.

Wanting to allow their viewers to view content on the go, but not wanting to design an app from scratch, IdeaPress provided the perfect solution. In our interview, Rob explained to us how simple and seamless the app creation process was. No extra coding or tinkering was needed after they downloaded the solution and the app was fully functional and ready to be submitted to the app store. They especially enjoyed being able to toy around with several different designs, even going as far as starting from scratch to make sure that they got the perfect mix of content and media. The Aussie Win guy's also liked the ability to download the Microsoft Studio solution to do any further tinkering that they may have wanted.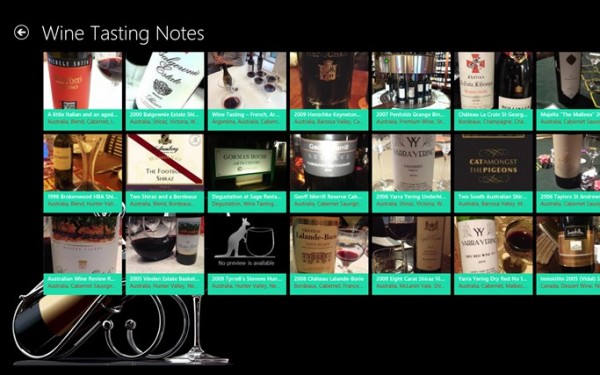 Since publishing their app in the Windows Store, the Aussie Win Guy's have already seen hundreds of downloads with widespread acclaim from their readers. They loved the new Metro style interface and actually found it easier to navigate and find articles than the original website. Viewers can now view the app on-the-go without having to go through their web browser. More importantly, they can still comment on new posts to keep in touch!
Don't forget to check out the Aussie Wine Guy app next time you visit the Windows Store!
http://apps.microsoft.com/windows/en-gb/app/aussie-wine-guy/0934e81b-8114-4467-92d2-b71cd1b910e9