With a focus on student welfare, The Marketing Group enables students and faculty members of the University of Toronto at Scarborough (UTSC) to learn about Marketing and Consumer Engagement in a practical and efficient way. Recently, The Marketing Group utilized the experts at Toronto's IdeaNotion and their IdeaPress system to convert its existing WordPress site to a Window 8 App, increasing its accessibility to the UTSC community.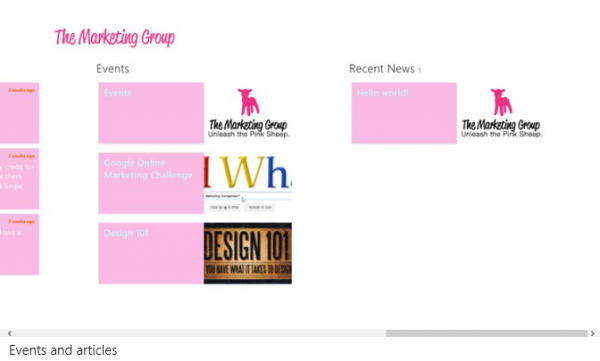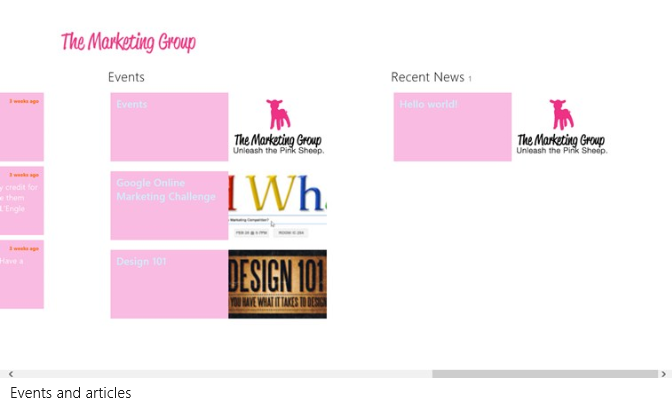 We had a chance to speak with Kathleen Chen, the CEO of The Marketing Group, to find out about her experience of being a first time IdeaPress user. Kathleen spoke highly of her IdeaPress experience, stating that it was a comprehensive and easy to use tool for individuals looking for a hassle free way to develop mobile applications. She enjoyed the opportunities for customization and the large array of options available such as the highly adaptable interface design that remained easy to use. These options allowed The Marketing Group to create an App that was true to their existing WordPress site and appealing to the student community.
As being educators of all things marketing, The Marketing Group believed that providing students with a tool on converting WordPress to a Windows 8 App would be useful. Having a Windows 8 App could be another avenue for promotion that allows organizations to expand onto a multi-platform portfolio. The convenience of IdeaPress was confirmed, as Kathleen mentioned that students and faculty, with no experience in App development, enjoyed creating Apps easily and successfully.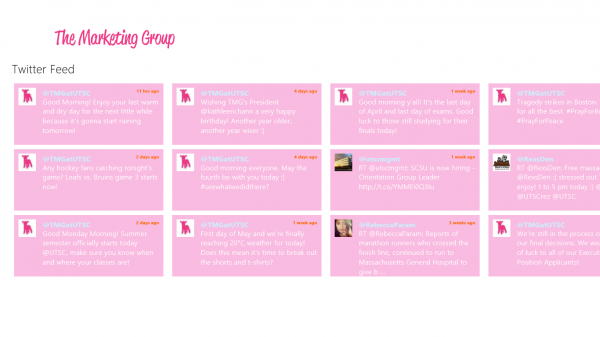 Kathleen recommends IdeaPress to other organizations catering to the university community as she believes it is a very useful tool for the inexperienced looking to generate Windows 8 Apps. She also looks forward to the expansion of IdeaPress functionalities, such as linking their App with existing social media sites, to increase The Marketing Group's connectivity and presence in the UTSC community.
Make sure to check out The Marketing Group's App in the Windows 8 store!
http://apps.microsoft.com/windows/en-us/app/the-marketing-group-thepinksheep/a0983ae3-cbd3-4ed7-a263-8d3440ae9be2