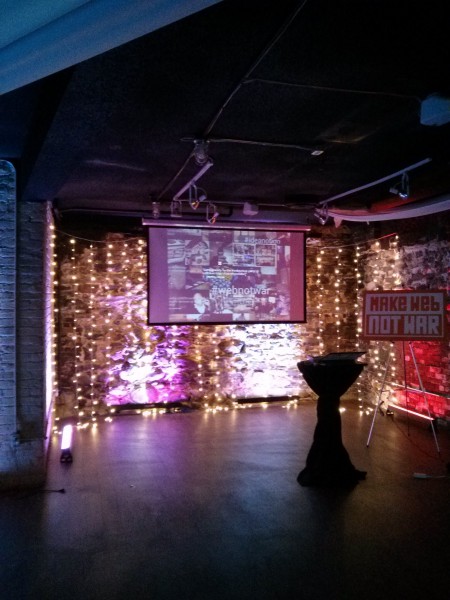 We just got back from a great party with the Make Web Not War team downtown, the party was to celebrate the relaunch of the MWNW movement and was hosted in the beautiful LoftRaum in downtown Toronto. Make Web Not War has come a long way since it first started and has grown into a vibrant community of Open data and open Government supporters. We're proud to have designed the MWNW website and to be a part of the community!
There were some great points of interest at the party including a pair of Xbox one's (we had a fun time trying to buy 6 of them at once from Future Shop!) and one of the coolest things we've ever seen.  There was a special booth set up with a 3D printer from the offices that People and Code share (already cool) but the best part was yet to come! Right beside the printer was an Xbox kinect, which could be used to scan an individual and send the 3d modelling to the printer, which would then make a model of the individual!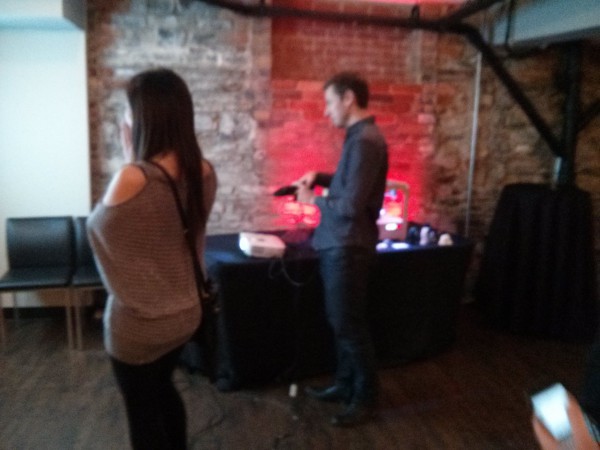 It was incredible seeing how fast the process was! The guy in charge would walk around you once or twice holding the connect in his hand and you would see your model form on the demo screen that they had set up, he would then feed the model into the printer and within 30 minutes to an hour, you could be walking away with a perfect model of yourself!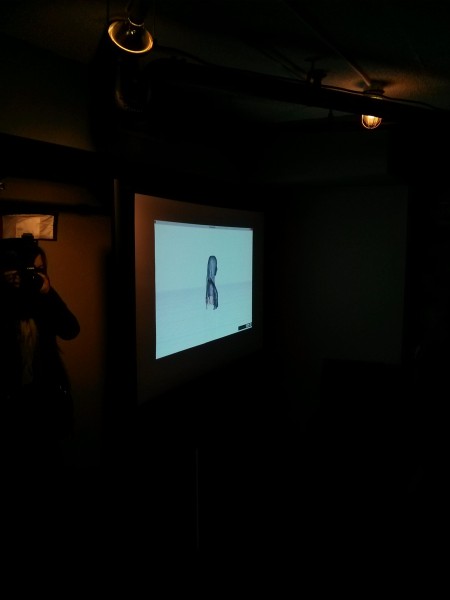 Of course I wouldn't be able to post about this event without talking about IdeaCloud! In case you haven't heard, IdeaCloud is a great new product we've been working on (mostly Raymond Tsang) that lets you animate tweets and Instagram posts! You can see it in action in the first picture of this post, IdeaCloud is a great centerpiece for any party because it lets the guests take part in it. You can do this by setting IdeaCloud to a certain hashtag, which is then shown on the screen, the great part is that it's done in real time, so guests at your party can have their tweets and pictures appear in the party moments after making them! In this case we used #MakeWebNotWar and let the tweets and pictures role in!
We'll be showcasing IdeaCloud at more MWNW events in the future so look to see it at their next event!
Mathieu Dubuc