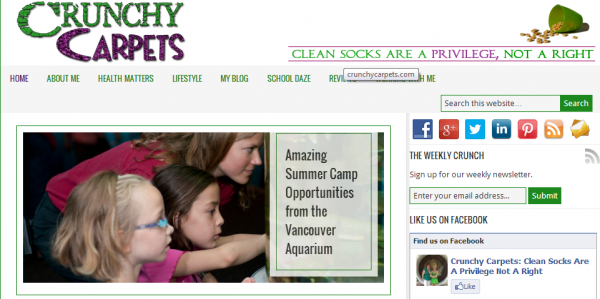 The Crunchy Carpets blog was started by Kerry Sauriol, a veteran mother raising three kids and several pets. Having experienced them first hand, Kerry understood the challenges that new mothers face in raising children. The Blog features articles on common challenges that mothers face as well as advise from herself in addition to a number of experts that she interviews on a  regular basis. Kerry recently used IdeaPress to turn her WordPress blog into an app for the Windows Store. In an interview with Kerry, we got to ask her about the creation process and how it has affected her blog.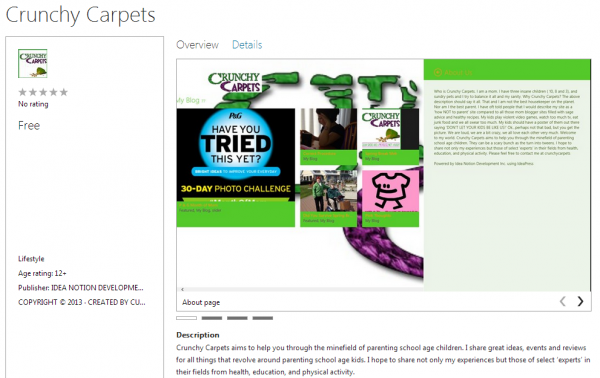 Kerry appreciated the ease-of-use that she experienced with IdeaPress and understood how useful a simplified process could be to someone without technical expertise. Furthermore she explained that with so many of her viewers switching to mobile devices, she needed to find a novel way to reach them beyond her WordPress website.  Kerry thinks that as the mobile market continues to expand, along with the Market share of Windows 8, being able to deliver content through an app will be increasingly important.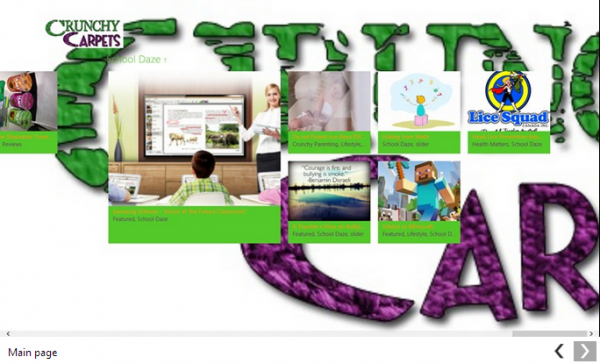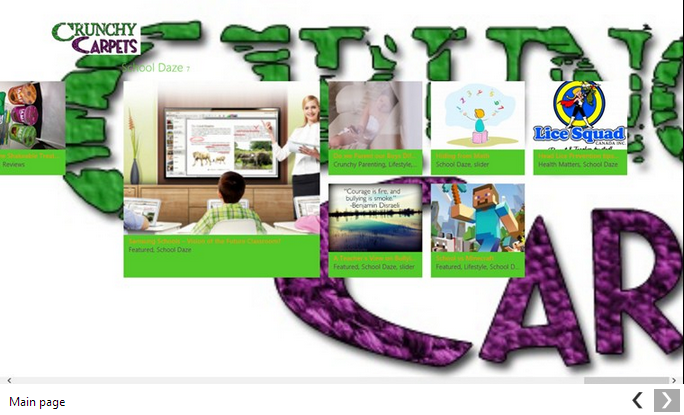 Kerry also recommended some great improvements to IdeaPress that we are looking to implement in the near future. These include expansion into iOS and Android devices as well as  smart tags that she could post on her website that would automatically direct users to the appropriate store based on their device.
Check out the Crunchy Carpets app on the Windows 8 store!
http://apps.microsoft.com/windows/en-us/app/crunchy-carpets/177ea6ae-bce5-4c91-a101-ce7e9ba6f80f