Post By: ONset Magazine Team
Starting a magazine? There's an app for that.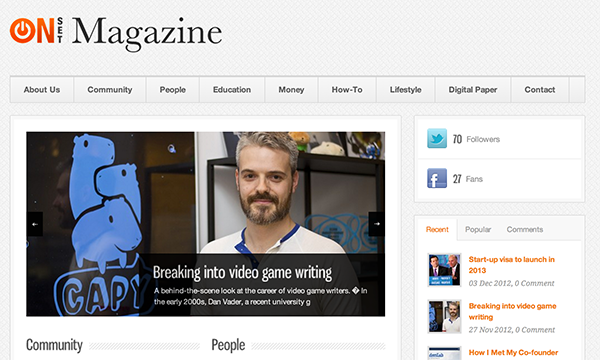 There are plenty of apps out there that help entrepreneurs manage their busy day. But when it comes to creating the right culture, choosing the right office and hiring the right employees, start-uppers may have to rely on their experience, luck and, sometimes, gut instinct.
ONset Magazine, short for Ontario Startup Entrepreneurs in Technology, is here to make this process easier. We aim to be a one-stop shop for everything that interests the young people who work or want to work with Ontario startups, offering budding entrepreneur a publication that informs, motivate and empowers them in the knowledge economy.
Our inaugural issue features articles on how companies can take advantage of Canada's new startup visa, the opportunities for women in tech, tips on finding the right co-founder