The Société de transport de Montréal (STM) is the main public transportation administration in Montreal, they control the buses and subways that allow commuters to travel around the city. While they had iOS and Android apps to help their travelers, they were lacking a dedicated built-for-purpose apps for Windows Phone and Windows 8 tablet users.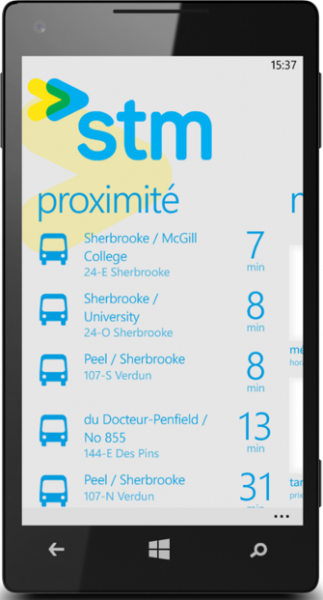 Both the Windows 8 and Windows Phone apps that we developed both include the features that STM were looking for. The apps uses connect with live data from trains and buses in order to tell users when the next arrival will be. They also contain information on fares and routes, while providing a full trip planner experience to both sets of users.
Idea Notion's apps for STM are beautiful when compared to their iOS and Android counterparts. We focused more on the design aspects for this project while trying to integrate both the information needed by commuters and the map overlay to provide visual information.