Kumari's is a high-end boutique situated in Yorkville, Toronto that offers a dazzling collection of cashmere, pashmina, and jewelry products. Kumari's has been featured on the Globe and Mail, The National Post, the Toronto Star, Fashion Magazine, Flare, Glow Magazine, and Ocean Drive and in many other publications and editorials.
IdeaNotion constructed and helped launch Kumari's online store, featuring over 1000 products. This eCommerce website and its management portal are built using ASP.NET WebForm, Entity Framework, MS SQL, CSS, and jQuery.
It has gone thorough a number of revisions since its launch and these screenshots are  no longer current. Visit the acclaimed boutique at: kumaris.ca.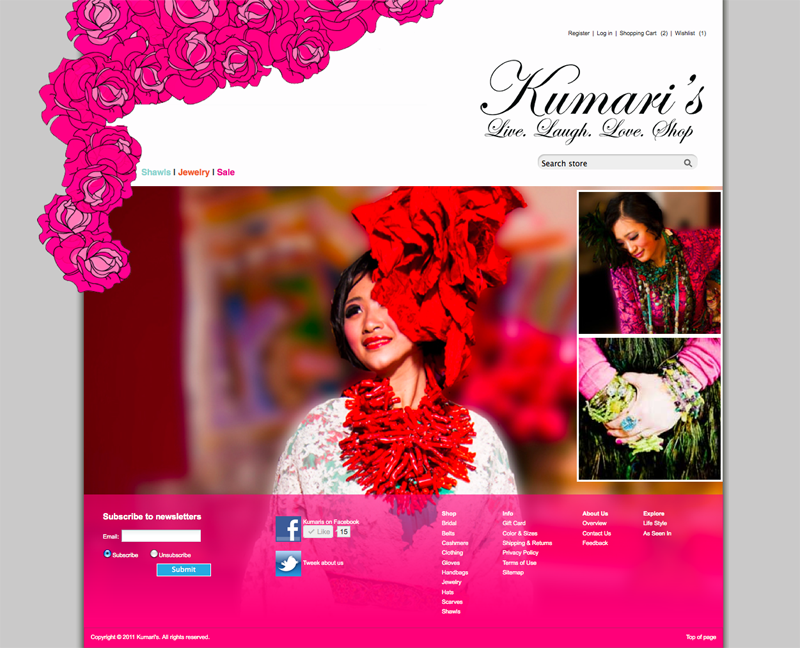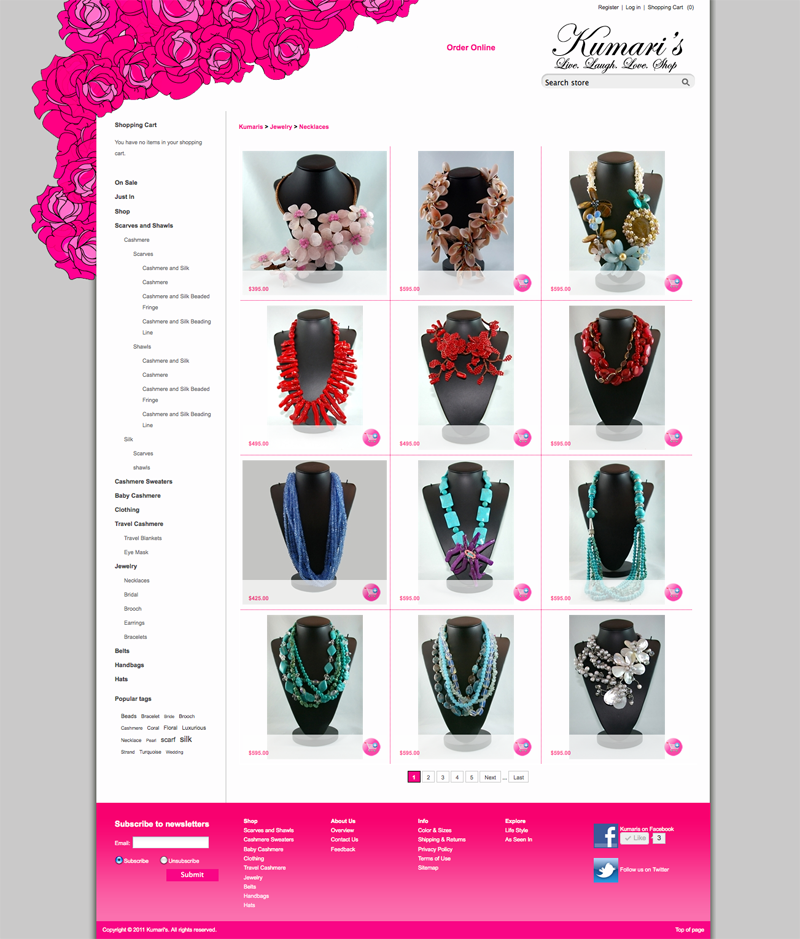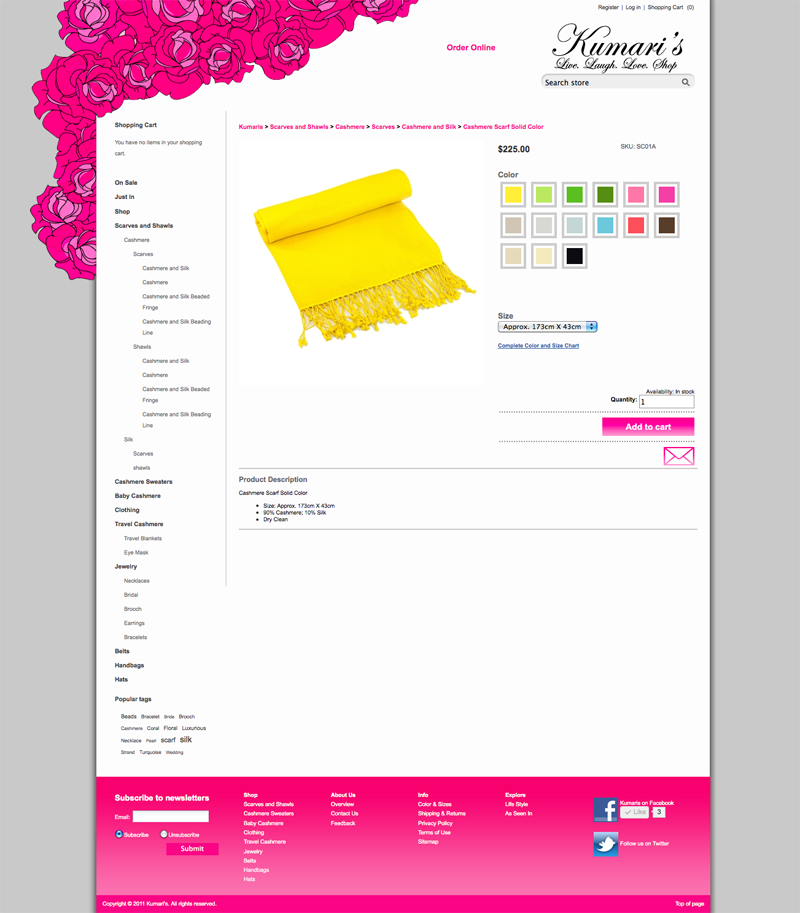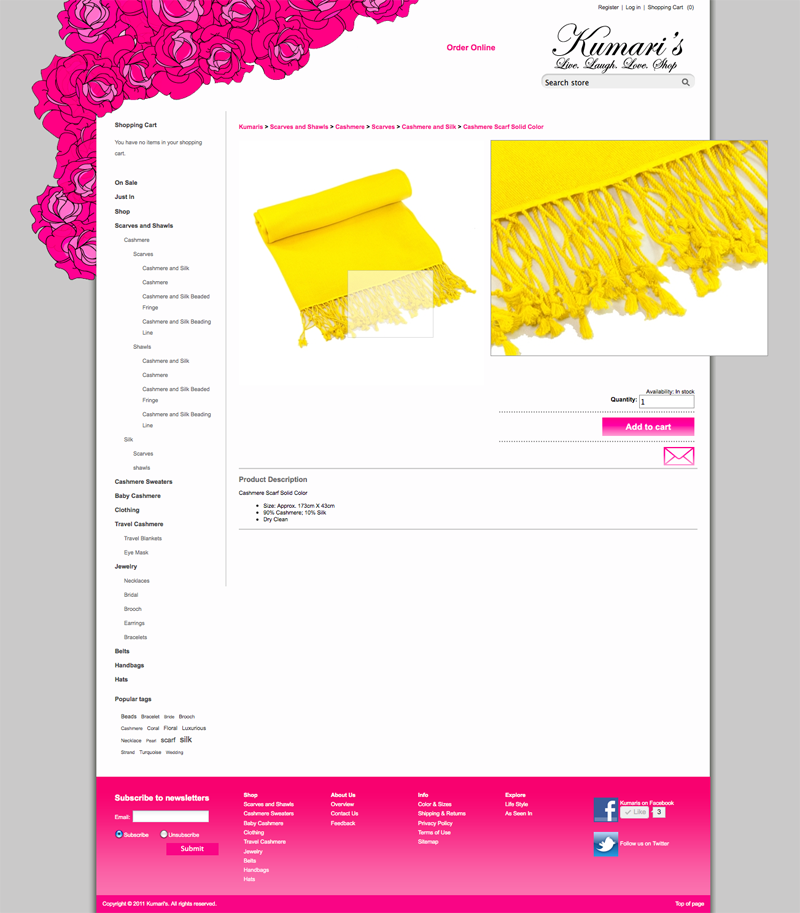 By Michael Siu