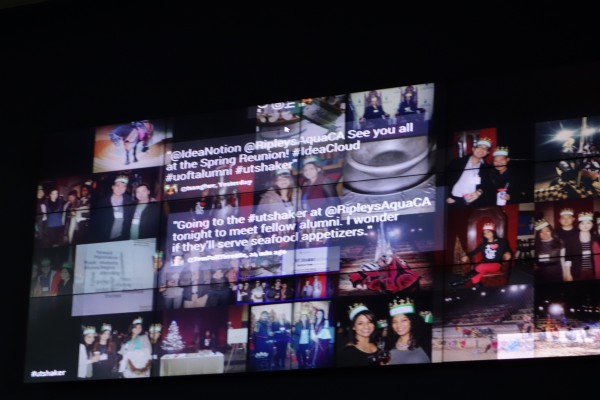 The Power of Instagram
With Instagram exploding and more and more people flocking to the social media platform to share their lives with friends, we thought we'd take a minute to explain the benefits of IdeaCloud's Picture Wall.
The Picture Wall allows event organizers to choose specific Instagram and Twitter hashtags. Any pictures using the hashtags will pop up onto the Cloud for everyone to see. It allows event goers to share experiences with one another –as well as with their social network. Additionally, with tweets also flying onto the screen, event-goers can ask questions and network with one another too.
Why Picture Wall?
Our Picture Wall doesn't just post the pictures in a static, boring layout. Instead, pictures are projected as tiles, which move around organically throughout the screen, each getting their 15 seconds of fame. This draws the eye of the audience and allows everyone to get involved.
The potential for Picture Walls is growing exponentially, especially in the way Picture Walls induce audience engagement. For example, networking conferences can use Picture Walls to play scavenger hunt –type games for business cards and connections. This fosters network building in a fun and interactive manner and uses established platforms to do it! Previously we've seen event organizers use our Picture Wall to 'storify' their event. Users can use their pictures to create stories with new networks or old friends.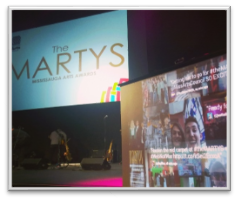 We've also begun to implement announcement features. These can be used to easily send information to hundreds of people or generate buzz and focus attention onto one specific subject. In the future, we plan on integrating the option of letting pictures stay in the centre of the projection based on the amount of likes they get. If you're a social media guru gaining likes, your picture will stay up for longer than everyone else. This rewards social engagement through an individual's personal network and helps advertise events.
Picture Walls enhance the conference experience by providing a visually attractive and engaging tool to event organizers. Check out the Picture Wall in action at our IdeaCloud Showcase. If you have any question or would like more information, please visit IdeaCloud.
By Umar Shaikh