Hi everyone!
A couple of weeks ago, we gave a presentation for IdeaPress to the kind folks of MobileStartupsTO. Despite the rain, we got a good turn out of over 20 coders and startup owners to come and hear about IdeaPress. It started out with some freshly delivered pizza and drinks and some friendly networking from the attending members. It was great seeing the amount of diversity that we had in viewers. From therapists with casual blogs to hardcore WordPress developers who had working on hundreds of sites. 
Once everyone had arrived, Michael Siu got started on the presentation, which lasted about 25 minutes. In it, he covered the history of IdeaPress, from its open source roots to the Windows 8 days all the way up to the release of the mobile beta. Then he launched into a walkthrough of how the system works.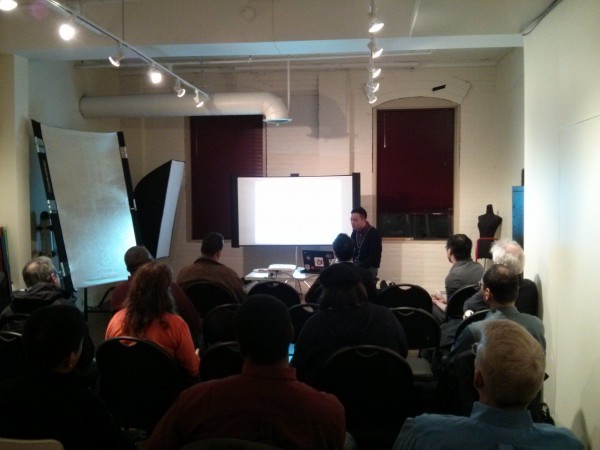 Compared to a presentation he did on the Windows 8 version of IdeaPress, it was astonishing to see how far the IdeaPress wizard has come. When I first started at Idea Notion and was put in front of the old wizard, I didn't have a clue how to work it. The new system however is much more straightforward and lets you customize your app much more than before. Finally, Michael wrapped up with an explanation of the modular nature of IdeaPress and how and developer could build features into the system with relative ease.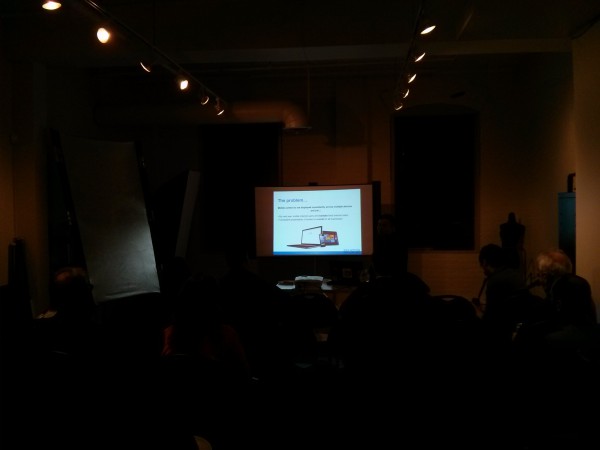 After the presentation came the questions and man were there a lot! We went on for almost an hour answering questions about how the hybrid apps work and how they could add to it. Much to my surprise, lots of people were interested in the business perspective as well. We got questions about our marketing efforts, pricing models. The best part in my mind was that people weren't afraid to critisize! We got some great suggestions about pricing, one guest pointed out that most WordPress users are used to paying one time fees for WordPress related services and that it might be more effective than a monthly service.
All in all we loved presenting to the group and really appreciated all of the feedback and interactions that we got. Thanks Bonnie and Ray for hosting us and wish us luck when we present at DevTO November 25th!
Check out a copy of the presentation here
Mathieu Dubuc