About IdeaPress

"IdeaPress aims to make the mobile app space more accessible to WordPress users by providing an easy to use method for developing native apps."
Mobile Apps are the future of content consumption. 8 out of 10 mobile users prefer reading content through an app than on a mobile browser. By creating an apps for your WordPress site, you can reach the 80% of the mobile market that you're currently missing.
Originally created as an open source project that converted WordPress websites into Windows 8 applications, IdeaPress has since spread into the mobile world. With the release of the IdeaPress mobile, IdeaPress now provides users with the ability to create iOS, Android and Windows Phone apps for their WordPress websites that work on today's most popular platforms.
Key Features
When you choose to create an iOS, Android or WinPhone app through IdeaPress, you get everything you need to enter the mobile world with a bang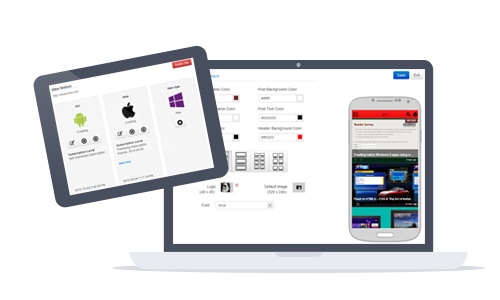 The best part about WordPress is how easy it is to customize. Keeping in this tradition, your IdeaPress app can be fully customized for infinite possibilities from the arrangement of articles, branding images, color of background and texts, right down to the font. With IdeaPress, you can make your app as unique as your website…. or transform your design into something new entirely different!
---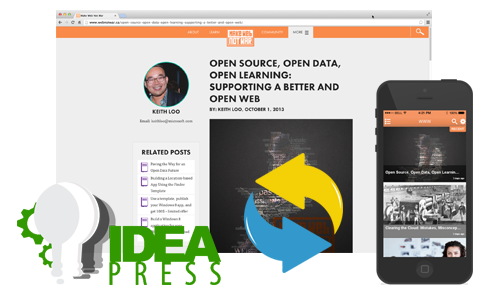 One of the best things about building your app with IdeaPress is that it syncs automatically with your WordPress website, allowing posts and even comments from your readers to be transferred seamlessly between the two. Unlike a generic app, you don't have to post your content twice, you can continue updating your WordPress site knowing that your app will sync with whatever you throw at it.
Furthermore, you can update your app (layout, color scheme, fonts, and even functionalities) using the IdeaPress online wizard without re-publishing to the app stores.
---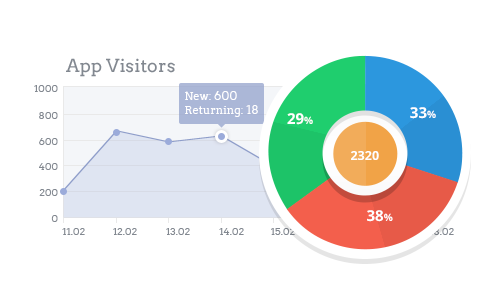 There's nothing more important than making sure your readers enjoy using your iOS, Android and Winphone app. When you publish through us, you gain access to vital statistics on how your app is being used including the number of downloads and usage statistics. Just like you would for your WordPress website.
You may then use these statistics to further improve and optimize your website and app.
---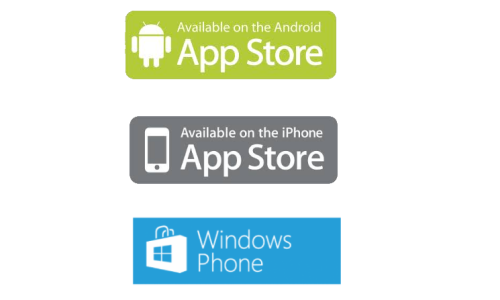 If you are having trouble publishing your app to store, we can help. Let us help you publish your app to iOS, Android and WinPhone app store. Or check out our guides for iOS and Android and WinPhone.
Contact support@ideanotion.net for more information.
---