Hey Everyone,
We at IdeaNotion have been working hard the past couple of months on what is one of our most impressive creations yet, IdeaPress. For those of you that don't know IdeaPress is a Windows 8 app that transforms any WordPress run site into a Windows 8 app in minutes. The team worked many long and hard hours often ending work when most people were waking up. To have IdeaPress successfully launched is an extremely rewarding feeling. After all the hard work everyone on the team has put in to finally launch IdeaPress is something we very excited about sharing with all of you.
Check out this video to learn more about IdeaPress
IdeaPress has something for everyone, developers have the option to use the basic framework to create their own WordPress run app, provides an easy to use tool for the design community to create and IdeaPress opens up opportunities for businesses across the globe.
IdeaPress is so useful because it can turn any WordPress run website (over 62 million) into a Windows 8 application. IdeaPress employs an easy to use wizard with the end result as being either a Visual Studio solution or an Appx package that you can have directly published onto the Windows Store.
IdeaPress is unique because it is the first service of its kind that can allow just about anyone to convert their WordPress run website into an app in a matter of minutes. The easy to follow set up opens up the opportunity for businesses, blogs, and websites to access a whole new market through the Windows Store. These days having your own app means a whole new level of exposure. We have worked hard to bring you IdeaPress and we hope you enjoy it. Click here to check it out!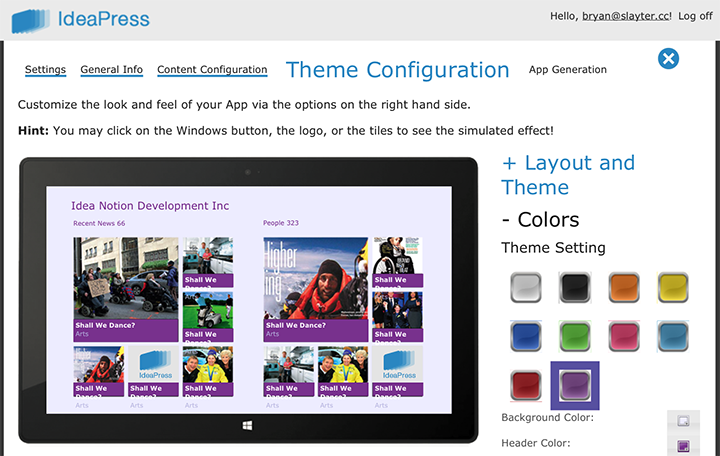 IdeaPress is open source. For developers, you can download it from GitHub and remember to read our README.