From April 25th to 27th, Michael and Raymond of the Idea Notion team participated in Toronto Google Glass Hackathon V2 organized by Macy Huang and sponsored by BNotions and MaRS Discovery District.  There were 7 teams with more than 20 participants hacking away some new exciting Google Glass apps under the theme "We Love Cites!".   The goal is to create apps that benefits our city by using the Toronto Open Data.
As one of the partners behind Make Web Not War, we absolutely love the idea to create a Glass App using open data from the city we love.   We chose this opportunity to pitch an app idea that we felt promoted our beautiful city – The Glass Tour Guide.
Our idea is to have Google Glass become your smart tour guide around the city.  With this tour guide, you will no longer need to use a map or plan your trip ahead of time.  You will interact with the Tour Guide by simply saying "Ok Glass, Tour Guide, Plan a Walking Tour".  The app would then figure out a walking tour using the Points of Interest (POI) around your current location.   The POI will be overlay onto the Glass display using Augmented Reality, so you can just find and walk to it. When you arrive at the POI, it will speak to you about the history and story of the location.
After the 2 and a half days of hacking, we have nailed it!  It was quite a challenge at first as we have learned and overcome issues with the Augmented Reality Wikitude SDK , and programmed a way to suggest POIs for a Walking Tour.  At the end, we created an impressive Google Tour Guide app.  Check out some of the screenshots below: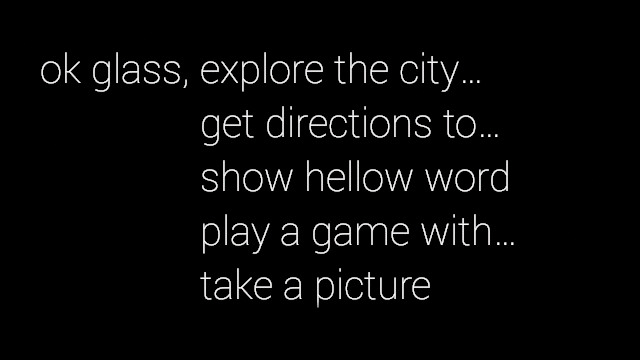 As a next step, we will clean up the app, and prepare our presentation to the City of Toronto.  Please stay tuned for an update, as we will make our app available for anyone who wants to try it out!
Idea Notion is a consulting firm that develops enterprise web and mobile apps. If you have any questions, would like to learn more, or are interested in developing Google Glass apps, feel free to contact us.  Follow our Google Glass Series to find out what exciting things we are building with Google Glass.
Update: