As promised in our previous post Google Glass City Guide, we've updated the app to address some of the challenges and limitations. We originally intended to have the app launched right into the augmented reality view, where the camera would be in-use, with open data POIs overlaid on top.  Two main issues arise:
Glass quickly overheats when the camera stays on.
Having the augmented reality view always there conflicts with the Google Glass design principles, as Glass is, "designed to be there when you need it and out of the way when you don't."
Problems lead to opportunities. We took a step back and re-engineered how we can better incorporate augmented reality to Glass apps in an utilitarian way. We altered the app to be more informational based and location driven, while having augmented reality to enhance the user experience. Therefore the app no longer launches right into the augmented reality view, but undertook a more intelligent approach by showing nearby points of interest first in Glass static cards. The augmented reality view can be brought up via the tapping gesture. This approach cut the usage of the augmented reality view from 90% to 20%, which significantly conserved energy.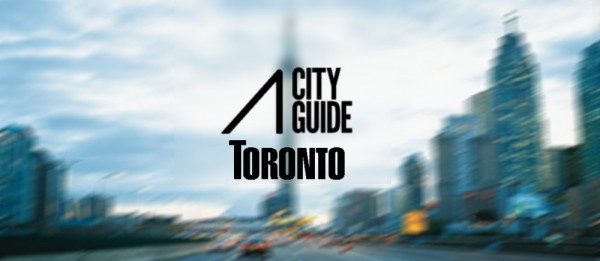 Launch the app 

Display nearby POIs via card view

Choose nearby POI

By swiping, user can choose a particular POI

Tap for augmented reality view
As part of the continuous development, we will look to add a map view in addition to the augmented reality view. Furthermore, the app can be transformed to be a bike tour, a virtual guide for museums, a university campus tour, and even an introductory guide for large cooperations. We are excited about the possibilities with Glass apps, and potentially with other wearable techs as well.
This blog post is not a technical walk-through, which we might do in the near future. Meanwhile, you may try it out by downloading the demo from this page: http://ideanotion.net/glass-city-guide-toronto. Enjoy!
Idea Notion is a consulting firm that develops enterprise web and mobile apps. If you have any questions, would like to learn more, or are interested in developing Google Glass apps, feel free to contact us.  Follow our Google Glass Series to find out what exciting things we are building with Google Glass.
By Michael Siu