BJ Technology News Blog is a blog that highlights daily news in the tech industry, promotes tips and tricks for fellow techies and provides information on tech related topics. The blog creator, Bernardo Arocho Jr., also uses the blog as way to also document his personal experiences in the IT industry. Recognizing the popularity of apps, Bernardo utilized the expertise of IdeaNotion to turn his WordPress blog into a Win 8 App using the IdeaPress wizard. We recently had the opportunity to get in touch with him and see how it went.
Bernardo found the app creation process very self- explanatory, as the instructions allow for anyone to follow along and create their own Win 8 App. When he started using the site to create the app, he was very excited and amazed as to how easily the app could be produced. Since creating his Win 8 app, he has advertised its' existence through Youtube and Google + to increase awareness among readers. He believes that the app brings value to readers through increased accessibility to the BJ Technology News Blog.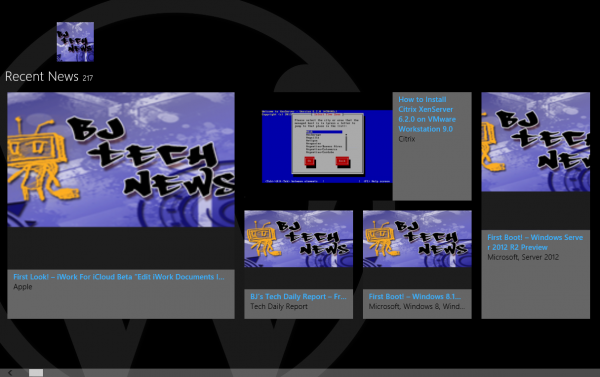 Bernardo believes that the Android and iOS functionalities that IdeaNotion is working on will be of great value to him, as it would allow him to tap into a larger market of readers. He also believes that an automatic notification system informing his readers than the app has been published would increase awareness of its existence.
If you want to keep up to date with all things tech, make sure to check out the BJ Technology News Blog app in the Windows Store!
http://apps.microsoft.com/windows/en-ca/app/bjtechnews/326e5c75-4131-4d38-a27f-2663bb3dc0fc