On April 10th and 11th, the Idea Notion team (Bryan Xu, Michael Siu and Raymond Tsang) joined BitcoinExpo's In Cryto We Trust Hackathon held at Bitcoin Decentral. 34 attendees pitched 15 ideas and were divided into 10 teams to be challenged. The goal was to create functional applications related to one or many of the existing or emerging cryptographic ledger platforms.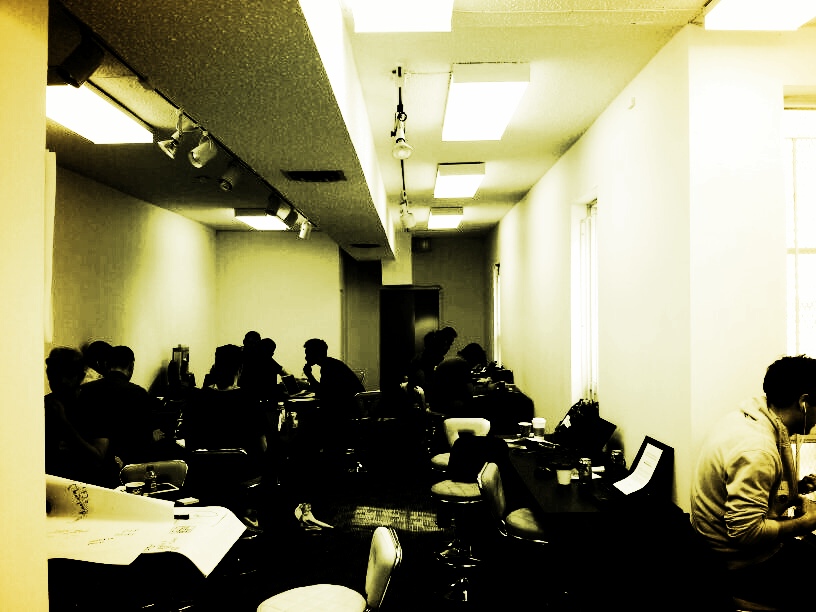 Having played with Google Glass in the past little while, we thought it would be interesting to bring together two of the hottest topics in tech: Bitcoin and Google Glass. Hence we sought to create a Bitcoin Google Glass app called Glass of Bitcoin.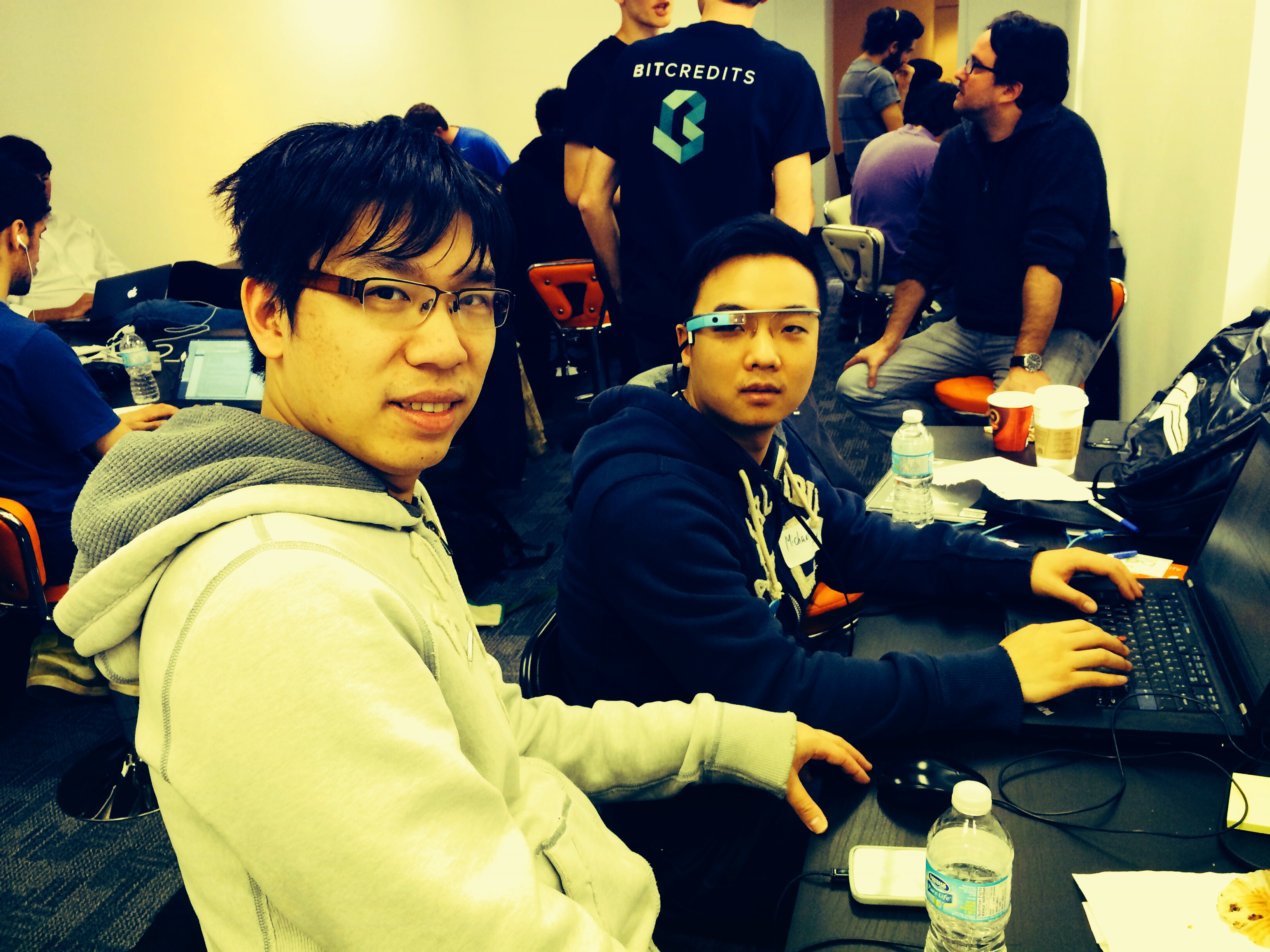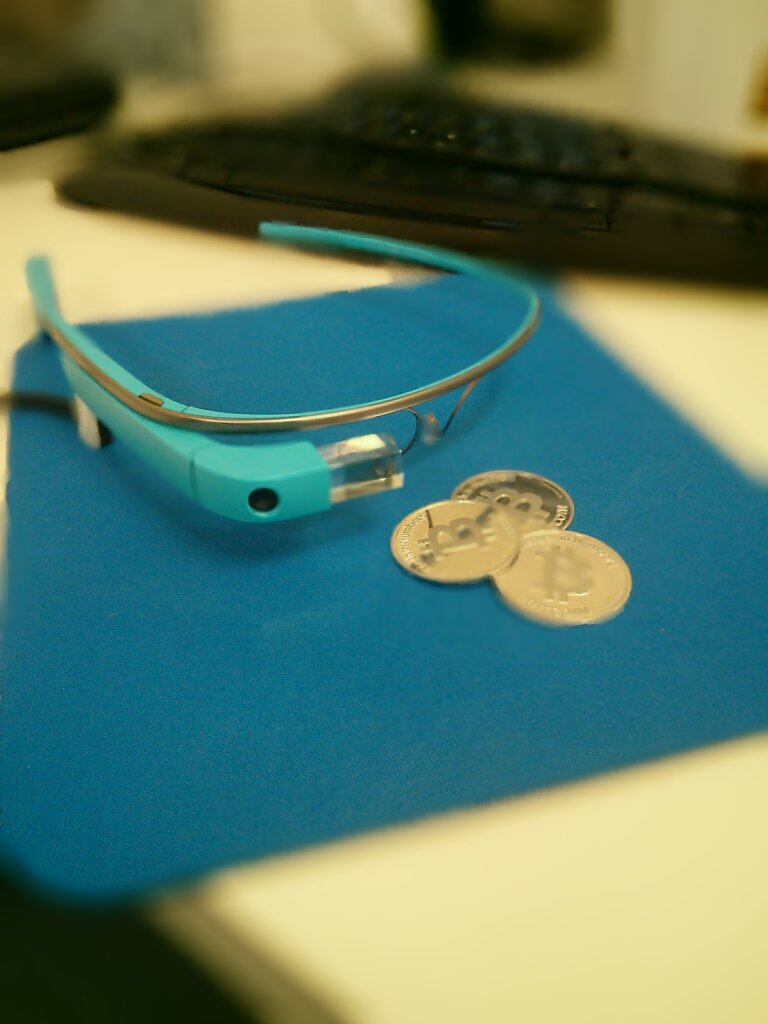 Our simple Glass of Bitcoin app has three main features:
It shows a ticker with the current market price of Bitcoin, and has the capability to switch amongst 10 different currencies.
It takes voice input from the user, interprets the pronounced number as USD, converts it into Bitcoin value, and reads aloud back to the user.
It captures a price tag on paper, performs OCR, and transforms the price to Bitcoin value.
We look at this app as the foundation of what can be achieved with Bitcoin and Google Glass. As an extension, it would be interesting to attempt a Bitcoin wallet app on Google Glass, where the user can initiate blink or tap gestures to pay with Bitcoin via QR code. For now here are a few screenshots of the app, and the source can be found on Github: Glass of Bitcoin.

We would like to hereby extend our gratitude to the hackathon organizers for the enjoyable experience. We learned a lot from our fellow competitors and judges. The applications created were truly innovative.
Idea Notion is a consulting firm that develops enterprise web and mobile apps. If you have any questions, would like to learn more, or are interested in developing Google Glass apps, feel free to contact us.
Follow our Google Glass Series to find out what exciting things we are building with Google Glass.
Bitcoin is a cryptocurrency used for peer-to-peer currency exchange. The Bitcoin system is not controlled by a single entity, making it a decentralized currency. Bitcoin Decentral provides space for the Bitcoin Alliance of Canada, KryptoKit, Cointalk.ca, Ethereum, The Toronto Bitcoin Meetup, The Bitcoin Expo 2014: In Cryptography We Trust, and other disruptive technology innovation initiatives and businesses that desire to be immersed in a space with people of like-minds dedicated to Bitcoin and other cryptocurrencies. It has the first physical Bitcoin ATM in Toronto.
By Michael Siu