Why does your website need E-Commerce?
Most people nowadays have come around on the idea of E-Commerce and the value that it can provide to your company by allowing people to make purchases online. However, there are some instances where getting E-Commerce is not necessary or even recommended based on the cost, time and change in your business that it may cause.
Before signing the contract with your developers to have E-Commerce functionality built into your website, make sure that you ask yourself these questions:
"Am I ready for E-Commerce?" In the best scenarios, E-Commerce can be a boon to your business and lead to a huge influx of purchases. Can you handle a large increase in orders? Who will you prioritize when stock gets low: online buyers or in store? Are you going to offer purchases with an in store pick-up or will you be shipping items? If shipping have you set up and tested your shipping method? These are all questions you need to ask yourself before diving into e-commerce.
"Is it going to help me?" A lot of people make the mistake of assuming that E-Commerce will automatically multiply my sales by XXX amount, but it won't it a lot of cases. If your product is only relevant to locals, such as a bakery, the people who would use your E-Commerce service (the people living in your neighborhood) won't really gain much of a benefit from ordering online. Yes, more people would find out about our company, but people on the other side of the country or world won't start ordering cupcakes from you.
"Am I ready for a whole new king of marketing?"  E-Commerce is going to bring your brand into the World Wide web and if you haven't already read up on PPC strategies and online marketing then you're behind! When trying to get ahead with E-Commerce, SEO is king,. This means you need to change your website to be more search friendly, while including keywords in your text. You'll also need to optimize your website and E-Commerce system for Mobile. The cost of adding E-Commerce to your website can go WAY over the cost of implementing the E-Commerce. To get ahead on SEO, try this

checklist

that I've used frequently. To catch up on PPC (pay-per-click) strategies, Google has some excellent

guides
NopCommerce – The big overhaul
NopCommerce is a great and easy to use .NET framework for building an online store. It has almost limitless customization options, but I would rate it as moderate in terms of knowledge needed to set it up. If you've built your own website before, then you may be able to figure it out, but if you haven't then you'll need help.
Here are some of the advantages that NopCommerce brings to the table when making your E-Commerce decision:
It's FREE! This helps bring down the cost whether your building it yourself or having some developers make it for you.
It's Open Source which means that you can expect a lot of customization options and community support.
It's extremely flexible! Both of the pictures that I have up are of E-Commerce websites that

Idea Notion

 made for our customers. Both of them were made using NopCommerce and yet they are completely different in their design, styling and functionality.
Now for the weaknesses:
It's its own CMS. This means that you cannot really integrate it into an existing website, if you want to use Nop Commerce, then you'll need to build your whole website around it.
It can be overwhelming to use. Similar to the first time your grand father logged into Facebook, there are a lot of features available upfront and it can have some pretty steep learning curves attached with picking it up.
You're going to need help. Unless you're a website developer, you'll likely need help setting everything up properly and learning how to maintain it. This is why NopCommerce is very popular with Website development agencies.
WooCommerce – The quick fix
WooCommerce is actually just a plugin for WordPress unlike NopCommerce, which was its own full-fledged E-Commerce system. It's a little bit newer than Nop, but is already making waves with how easy it is to use in conjunction with WordPress. However, being a plugin, it can only be used by existing WordPress users, which severely limits the amount of businesses that use it.
Strengths of WooCommerce:
Plugin which means that if you're already using WordPress, you won't have to make a new website for your store, unlike NopCommerce.
Heavily customizable: Not quite as much as NopCommerce, but pretty close
Easy to use: If you can create a basic WordPress site, than you can use Woo Commerce
Weaknesses of WooCommerce:
It's tied to the WordPress platform, which means that, unless your website already runs on WordPress, you'll be starting from scratch
Many of the features are not free: This pretty much applies to all of the best themes.
It will never be as Customizable as NopCommerce, since it is only a plugin addition to an existing CMS system.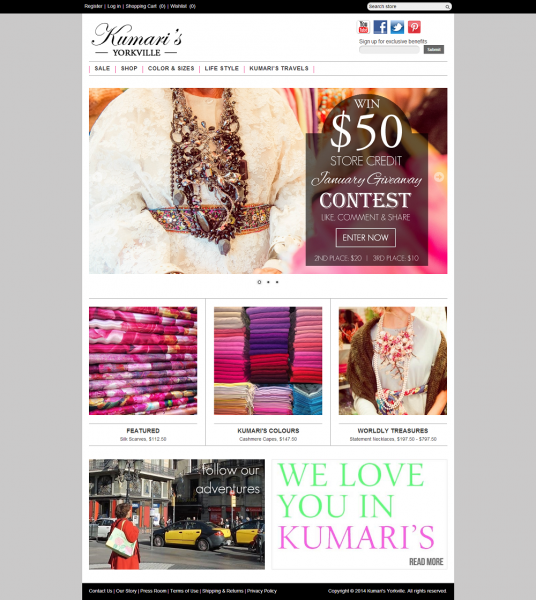 Which one should you choose?
I'm going to make this as simple as possible. NopCommerce is much better overall, by providing more features and greater levels of customization. WooCommerce is much more user-friendly and great if you already have a WordPress website. My recommendations therefore are:
WooCommerce: Use it ONLY if you already have a WordPress website and need a simple and quick solution
NopCOmmerce: Use it if you are either hiring developers to build for you, or are building a website from scratch anyways.
Thanks for reading!
Mathieu Dubuc