The Situation:

Titika is a retail store offering fashion forward active-wear clothing that is easily incorporated into everyday life. It carries forward a philosophy of "fashion x active wear = style".
Titika wanted to brand its online presence and attract new customers to the business.

The Solution:

Titika's new online site, blog, and online advertising campaign have become integral parts of its stable revenue.
IdeaNotion employed E-Commerce technologies, Entity Framework, CSS, and Jquery and its plug-ins to create help Titika.
Titika is located on Queen Street East, in Toronto. Find fashion forward activewear and smart web design at: titika.ca.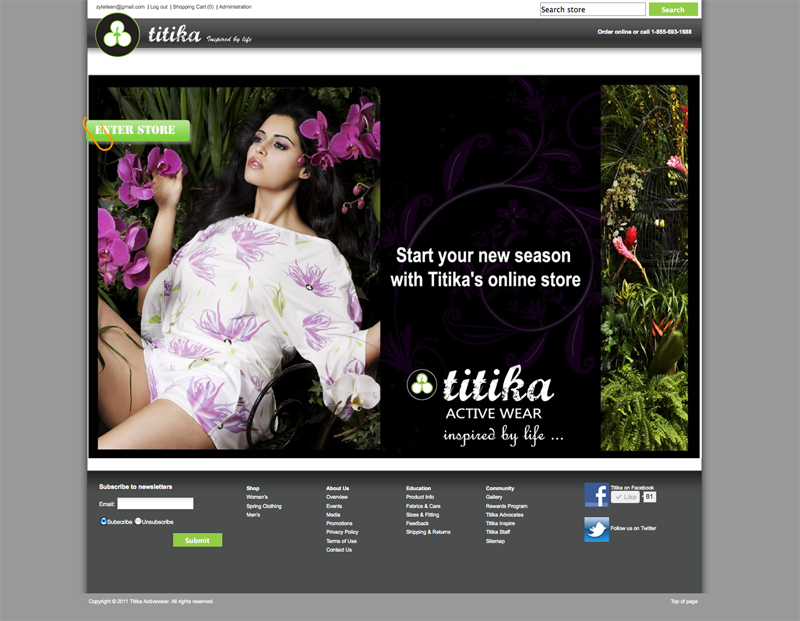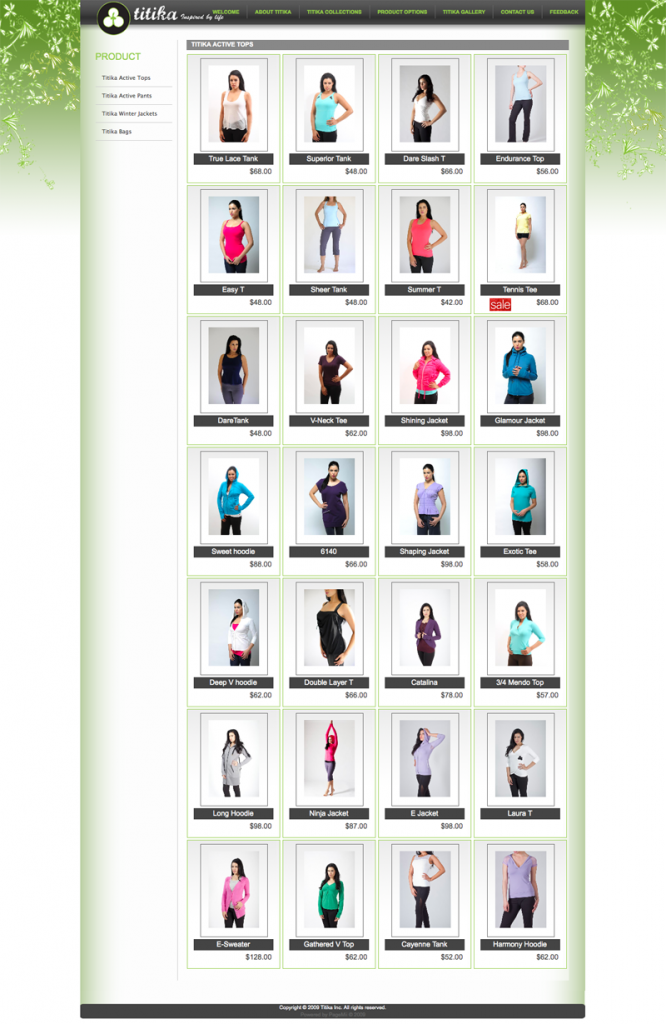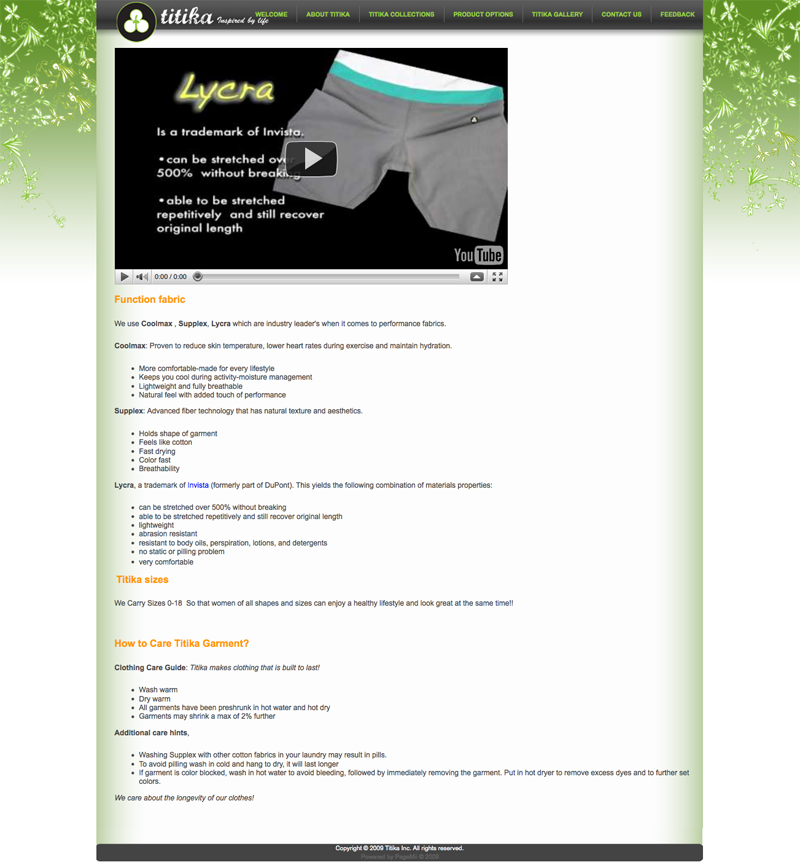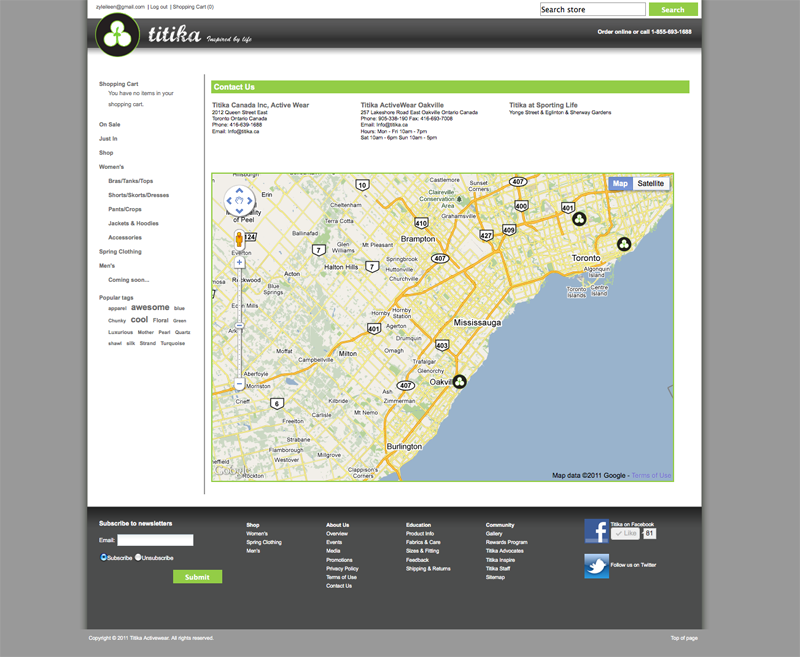 By Bryan Xu