ONset Magazine covers Ontario's start-up culture, offering young entrepreneurs a publication that informs, motivates and empowers them in the knowledge economy as they vie for success.
It digs deep into technology and business issues and develop Canadian and Ontario-specific news angles. It tell its readers in plain language about training programs, laws, government grants available in the province and in the country and ways to find investors. It also highlights success stories to inspire readers, and appeal to groups underrepresented in the industry, including women and immigrants.
IdeaNotion turned OnSet Magazine's WordPress-based website into a Windows 8 application using MetroPress.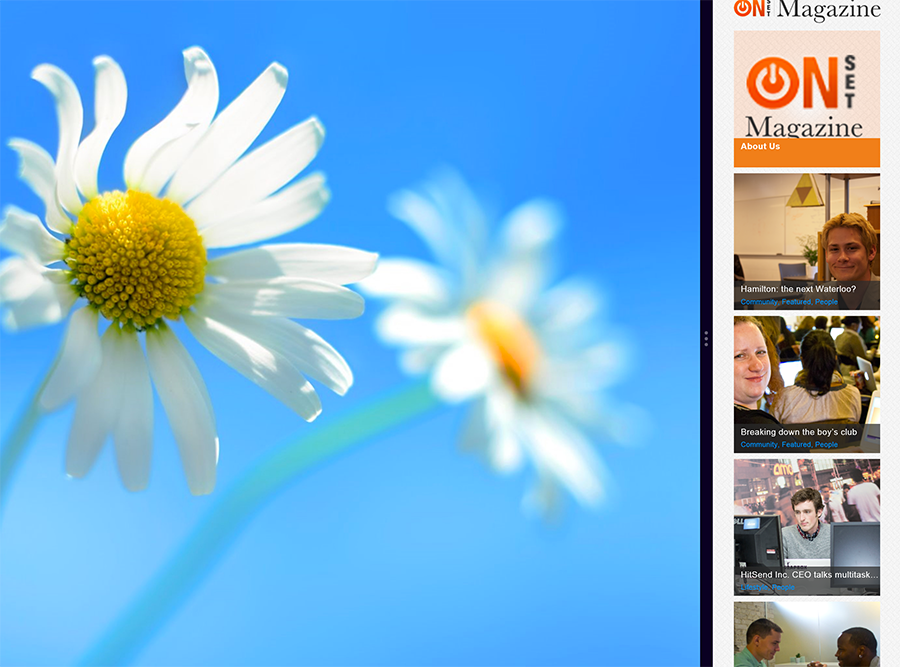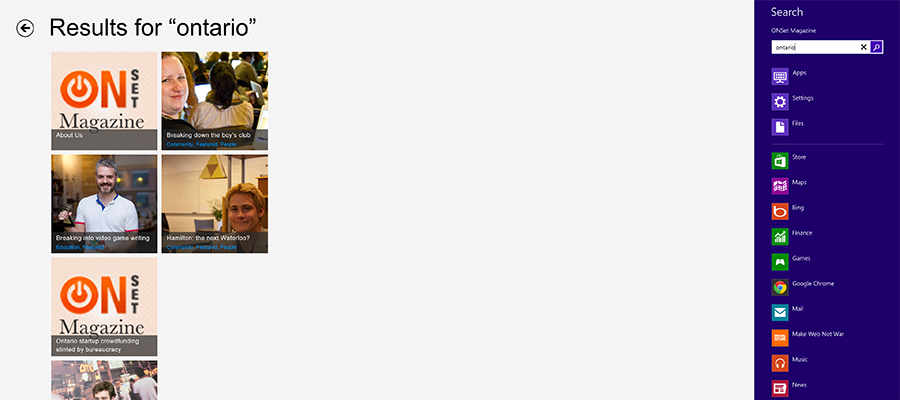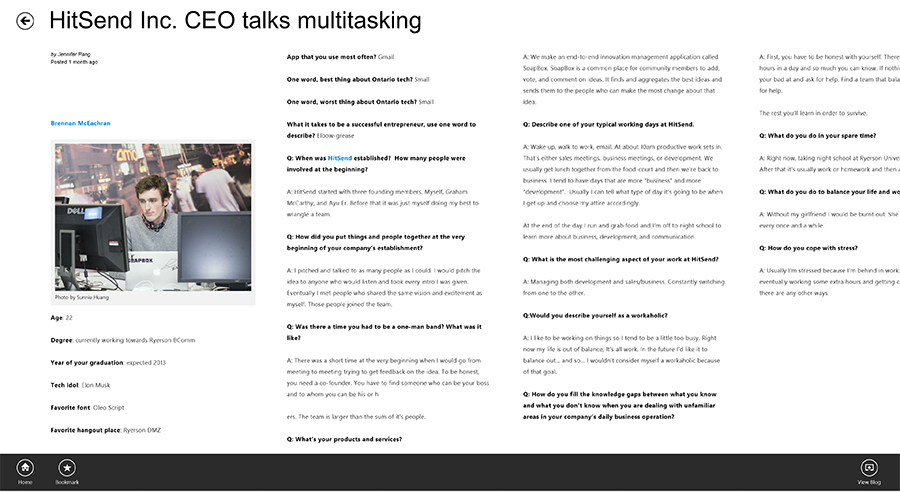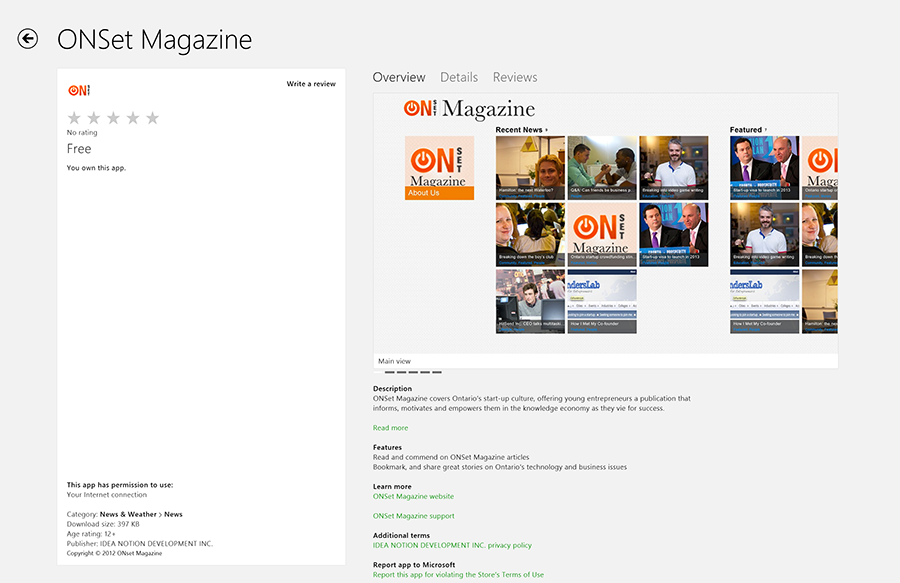 By Bryan Xu